Fine Museum Quality Miniatures since 1996
Something very special!
The Asronomer by Vermeer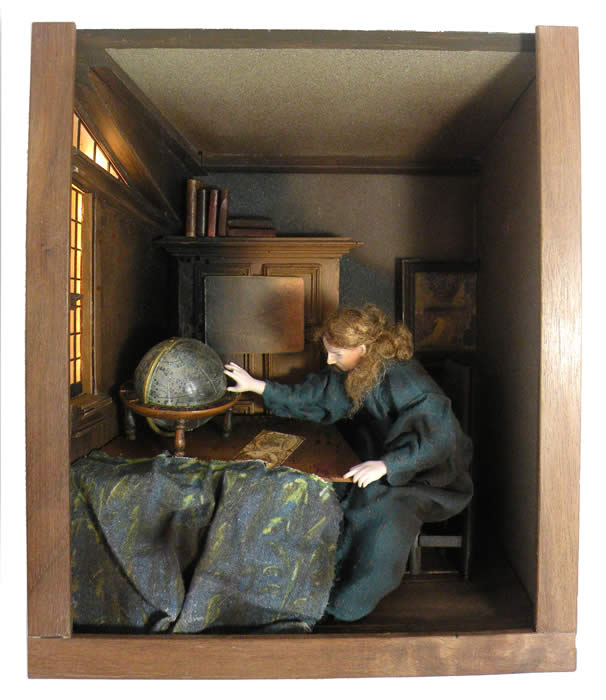 Vermeer's " The Astrologer" 10" x 8-1/2 " x 3"
A premier piece in my line of fine art miniatures.
For all the Vermeer lovers, like me, I have fashioned this one of a kind very special 3-dimensional reproduction of his famous painting "The Astronomer". Forced perspective makes the miniature scene come alive with switchable lighting which perfectly reproduces the atmospheric environment that Vermeer was famous for. A year in the making, every detail is perfectly rendered. the box is 8" x 11" with an easily removable dust front panel. Contact Ken for pricing and availability at artisan@pacbell.net
The Asronomer doll is by well known artisan Fern Vasi.
$2,400
Contact me for purchasing details at: artisan@pacbell.net.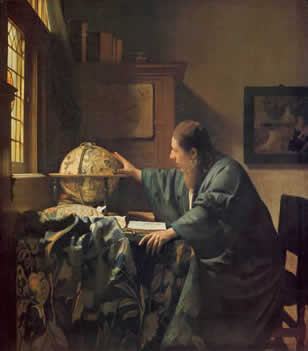 The Olde Mill Chocolate Factory
A completely unique miniature experience! Totally hand crafted with exquisitely rendered all original surface materials and delightful details. The water wheel is actually water driven and powers several of the original chocolate making machines inside which are all copies of the actual delicious processing scheme.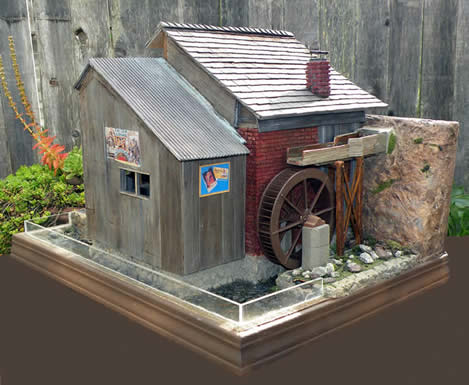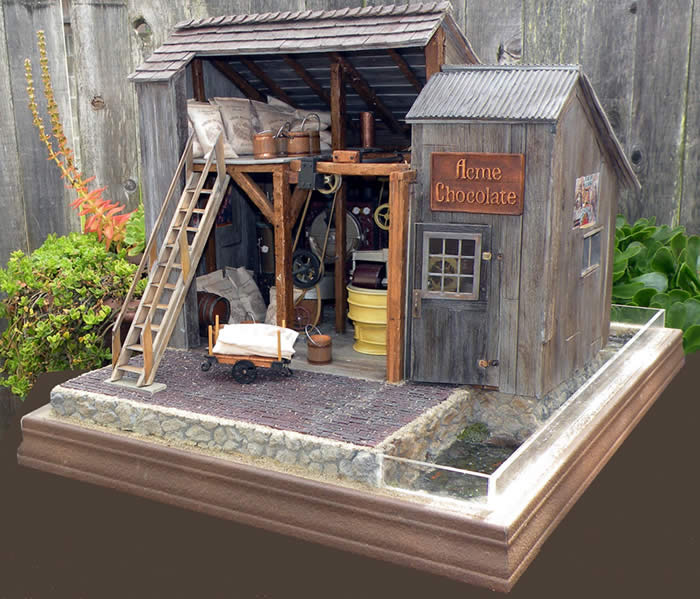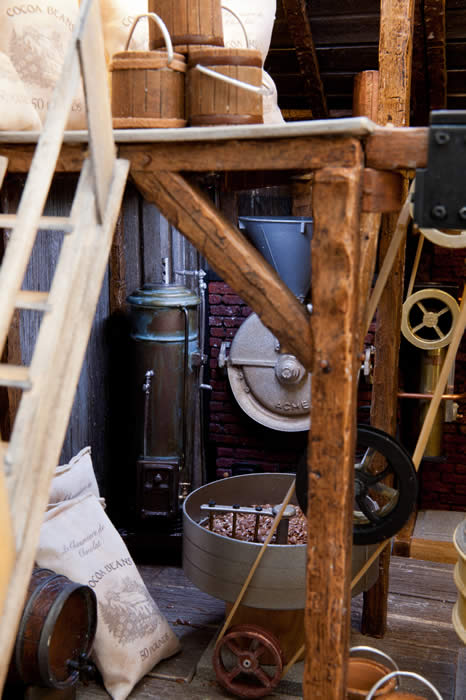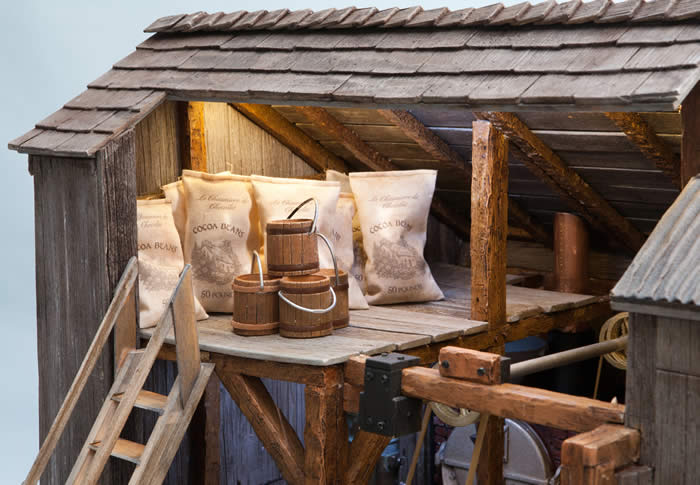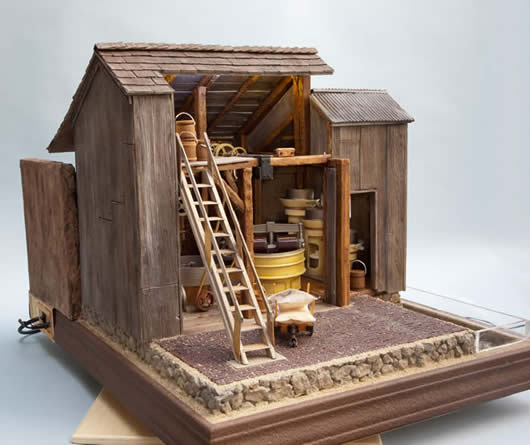 It measures 30" wide x21" deep x 20" high.
$8,900 (US only)
For more information contact Ken at artisan@pacbell.net
The Unique Victorian Folding Bathtub

Complete with on-demand hot water!

(Well, not really!)

You absolutely gotta love this one! This Victorian gem was popular at the turn of

the 20th century, and even the Sears Roebuck catalog featured one very much like this one. Fits perfectly in the smaller bathrooms of

the period and is a major attention grabber

in any miniature home.

3" x 7" x 1-1/2" closed

3" x 7" x 5-1/2" open

In just an instant it folds out from a beautiful cabinet into a lovely tub that just begs for some bubble bath! Great in a bathroom or as a stand-alone shelf feature.

$425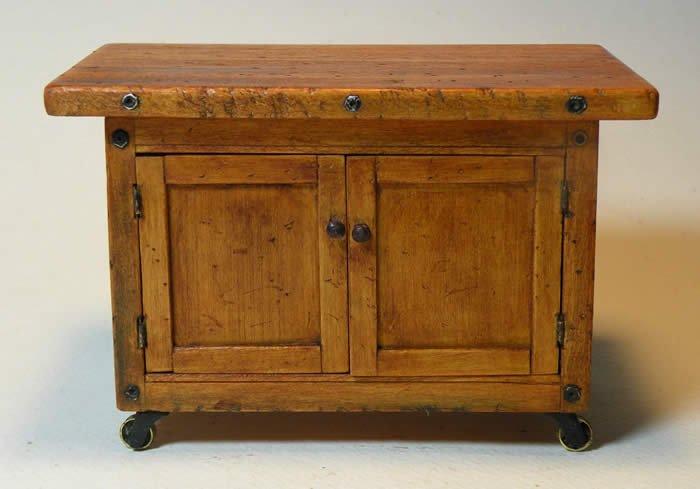 The perfect piece for any olde kitchen but would be great in a work shop basement or garage setting also. Well aged butcher block top is set off by rustic iron bolts that hold the whole thing together.
$375
It measures 4 1/2" wide x 3" deep x 3" high.
A good place to go when you're finished with this page is
http://www.shakerworkswest.com/LatestAdditionsNew.htm