Fine Museum Quality Miniatures since 1996
Something very special!
The Olde Mill Chocolate Factory
A completely unique miniature experience! Totally hand crafted with exquisitely rendered all original surface materials and delightful details. The water wheel is designed to drive and power several of the original chocolate making machines inside which are all copies of the actual delicious processing scheme. All materials, brick, stone, barnwood, etc. are meticulously hand finished in perfect detail in 1/12 scale. This one-of-a-kind totally original piece measures 30" wide x 21" deep x 20" high. The interior is subtily but effectivly lighted by LED's.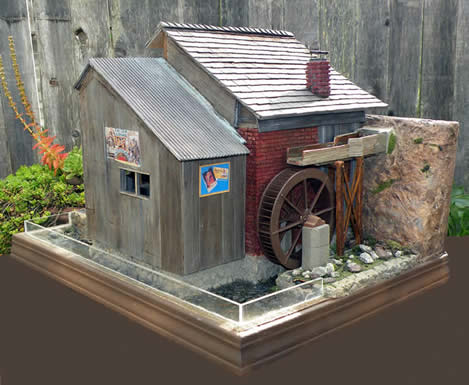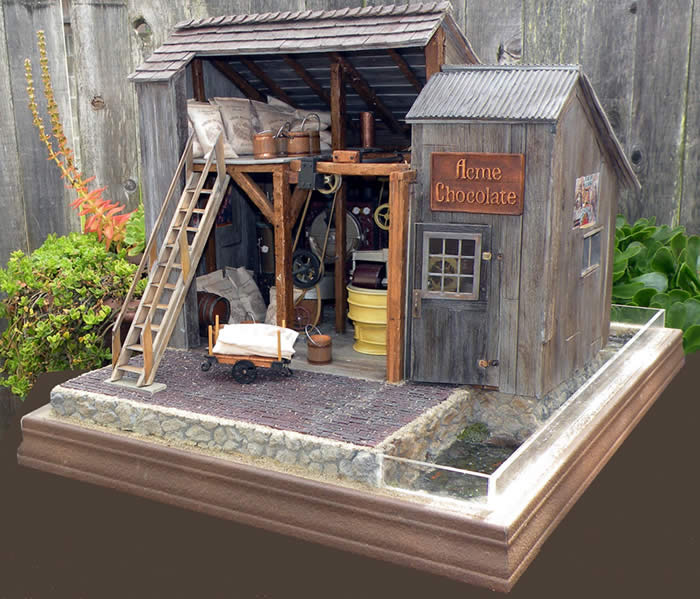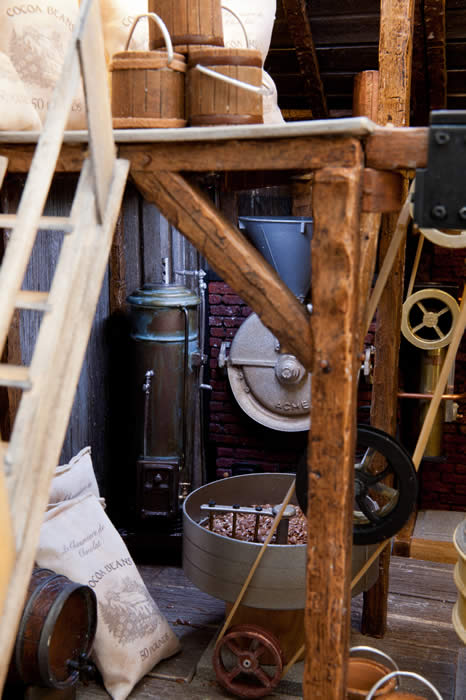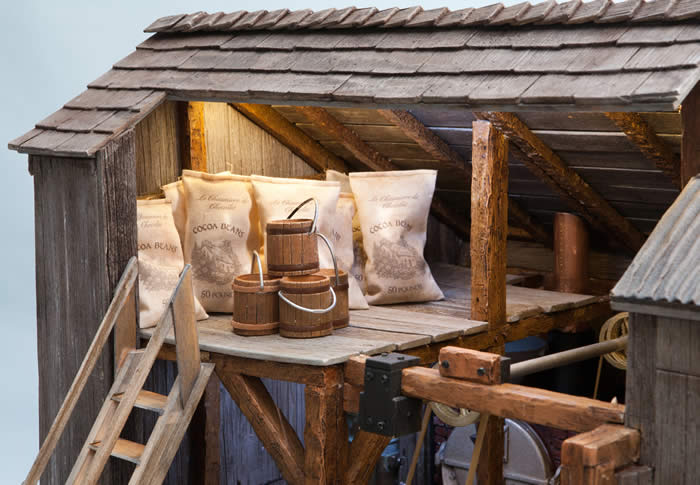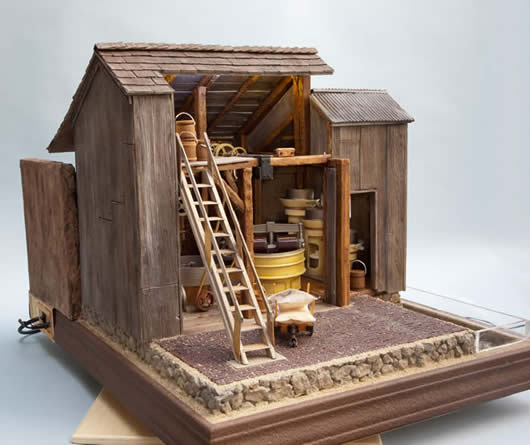 $8,900 (US only) Delivered and set up
For more information contact Ken at artisan@pacbell.net