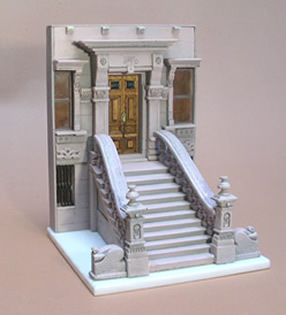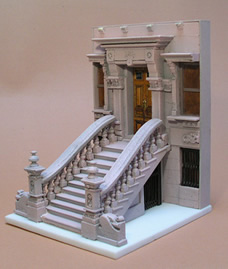 This is a strictly limited edition piece. No more than 25
will be made. Email for availability.
The New York Brownstone Miniature Free standing sculpture
323 West 47th Street, New York
This is an interpreted replica of the famous New York Brownstone. Cast in a combination of several materials it is a delightful remembrance of this classic architectural building, now an endangered species.
$675.00